---
---
---
---
---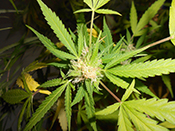 Marijuana, Pregnancy and Parenting
Guidelines for keeping infants and children safe. English | Español
---
---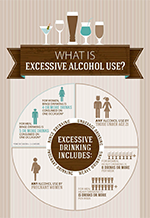 What does excessive alcohol use look like?
Check out the infographic to find out.
---
Teen e-cigarette use rising rapidly
---
A study involving Connecticut high school students found that 26 percent of those who have used e-cigarettes or vape pens have tried a practice known as "dipping" in which the user drips the vaping liquid directly on the exposed heating element of the device and quickly inhales the resulting vapor. Users report more intense, better flavor and stronger sensation in the throat when inhaling the nicotine vapors. For more, read the USA Today article.
---
Opioid Safety and How to Use Nalaxone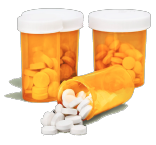 Guide for Patients and Caregivers Click here
---
Incidence of marijuana-related illness rising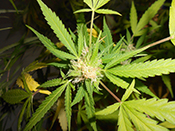 CBS news reports on an illness related to heavy marijuana use that is becoming increasingly common in emergency rooms in Colorado and in other states where the drug has been "legalized."
It may be showing up in other states where doctors are less familiar with the symptoms and less likely to diagnose the illness. For the story, click here.
---
Here's a synopsis of results from the 2016 Monitoring the Future survey. The survey tracks teen substance use to identify trends and areas that may need further examination. Click to view.
---
---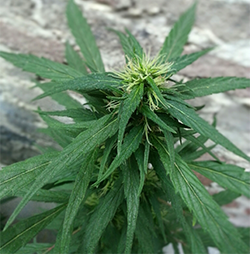 What is meant by a 'gateway' drug?
What about marijuana?
PACE Director Laura L. Oslund addresses the issue in this Elko Daily Free Press article.
Click here to read the article.
---
For the Huffington Post's list of 17 tips to help you quit, click here. Or you can call the Nevada Tobacco Quitline, 1-800-QUIT-NOW (1-800-784-8669)
---
---
This report is from The Guardian, April 15, 2016
Cannabis: scientists call for action amid mental health concerns
Read the article.
---
2015 Youth survey raises concerns in Nevada
---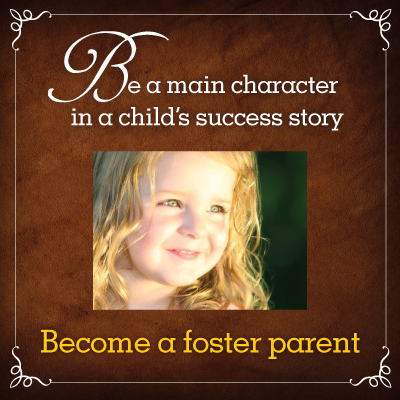 Abused and neglected children who are removed from their families often need to live outside of their communities, away from everything familiar.
In Nevada's rural communities, many children, including teens and sibling groups, are in need of a safe and nurturing home. Foster parents provide a temporary home so these children can heal and feel supported.
Foster parents can be single or married, male or female. They can be working, or a stay-at-home parent. They can also be retired with grown children.
There are many types of care that may be more suitable for your home situation:
Emergency shelter care

Short term and long term care

Respite care

Adoption
To learn more on how you can become a licensed foster parent with the State of Nevada, please call 1-888-423-2659, or go to www.dcfs.state.nv.us
---
Research finds correlation between marijuana use and damage to critical brain structures
In December, NBC News reported that according to researchers at Northwestern University Feinberg School of Medicine in Chicago, heavy marijuana use may damage brain structures critical to memory formation and cognitive function. The research was published in the journal Schizophrenia Bulletin last month.
The study found that regular marijuana users perfomed worse than non-users on tests of cognitive function even months or years after last use of the drug. The report came out just as Colorado prepared to begin the sale of marijuana for recreational use and other states continue to look at legalizing marijuana sales.
To read the full NBC story, click here.